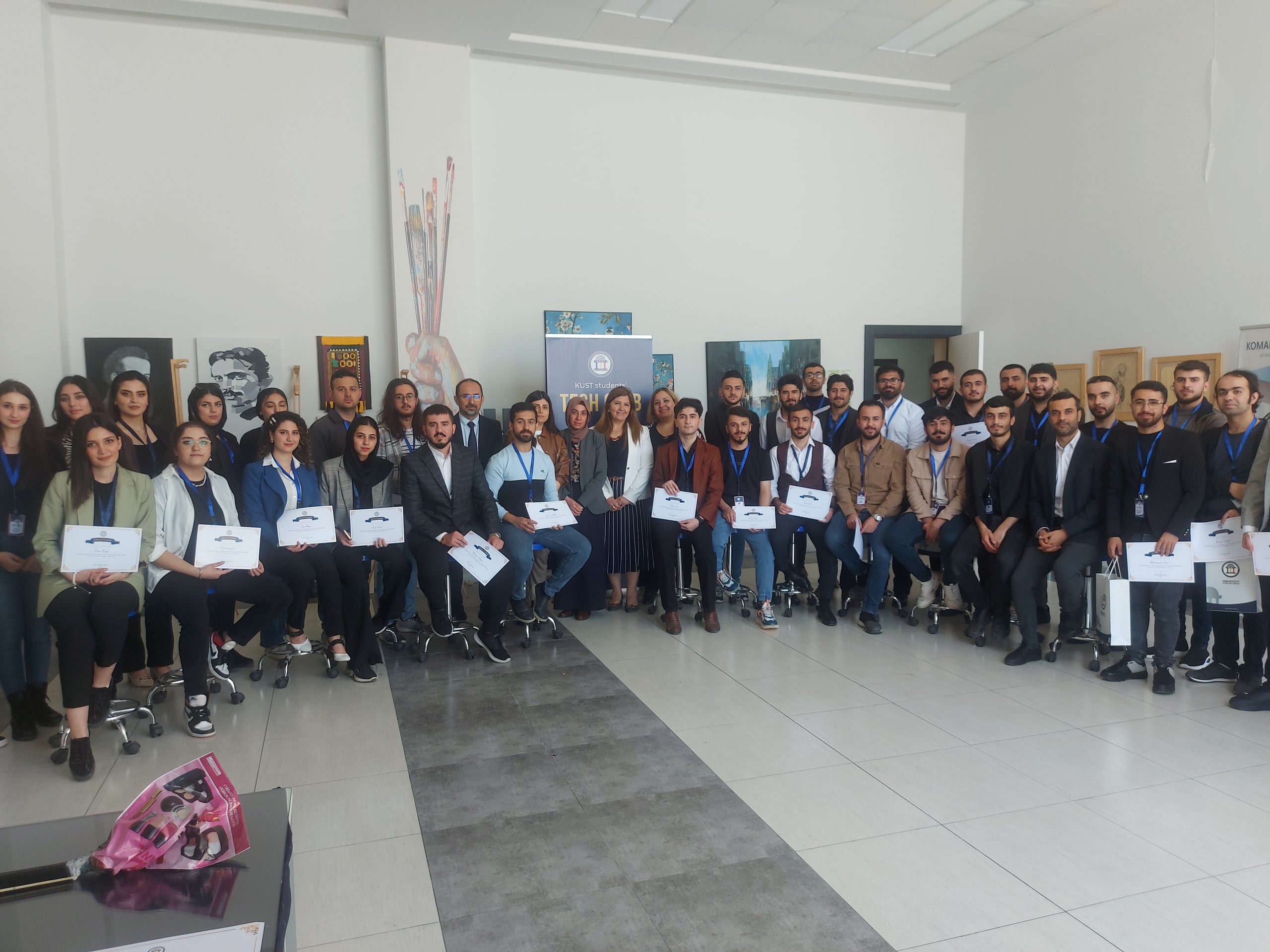 TechClub Opening Ceremony
Posted by

Categories

News

Date

March 29, 2023
Computer Science and Engineering departments held the opening day ceremony of the TechClub on 29th March 2023, and the students from both departments presented their projects. The students registered and submitted their proposals and the department analyzed them and chose the best 20 projects (for the scientific domain) and 3 projects (for the entertainment domain) to be presented on the opening day. The event was started by visiting Prof. Dr. Salahaddin Saeed and KUST management team. They discussed the projects with students and gave them their feedback.
Apart from the evaluation team, visitors could also engage to vote for the best projects. At the end of the ceremony, the following projects got the first three ranks:
First Rank: Robot Vacum Cleaner (by: Ravyar Sarbast and Mohammed Salahadin)
Second Rank: Wifi Jammer (by: Hema Omer, Heshar Mustafa, and Nvar Othman)
Third Rank: Robot Hand (by: Mohammed Anwar, Mina Nabaz, and Rozi Jamal)
Besides that, all participants received the certificate and appreciation token.